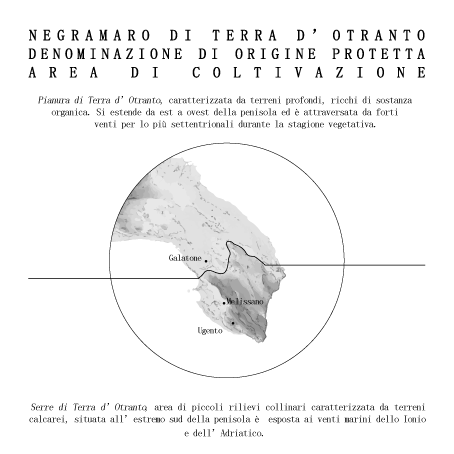 WELCOME TO THE LAND OF OTRANTO
The Terra d'Otranto, a historical territory of Apulia that includes the provinces of Lecce, Taranto and Brindisi.
We are in Salento, the extreme peninsula of Apulia, the most southeastern region of Italy, embraced by two seas, the Ionian and the Adriatic. Our family has put down roots here since 1040, loving and cultivating this land over the centuries. Castello Frisari, our home for generations, today gives its name to a project with which, in respect of this tradition, we want to continue to give voice to this territory historically called during the Kingdom of Sicily "Terra d'Otranto" and which today includes the provinces of Lecce, Brindisi and Taranto.
We have therefore chosen to enhance two areas of this land that have not yet been worthily represented, because they were marginalised by the economic logic of the past that favoured quantity over quality. The Ugento countryside and the Melissano countryside in the Serre Salentine, an area of small hills in the extreme south of Capo di Leuca, and the Galatone countryside in the Salento plain, in the centre of the Terra d'Otranto lowlands.
Through the organic cultivation in these two plots of Negroamaro, the main vine variety of our wine culture, we want to produce wines that, with low yields from a careful selection of the best grapes, can express the best of the typicality of these lands, through the respect of their physiological characteristics and, above all, of the culture of the people who have cultivated them over the centuries.